Assessment is today's means of modifying tomorrow's instruction.
Carol Ann Tomlinson
SETT Model
This is a useful way of ensuring that various factors are taken into consideration when implementing a solution. It was created by Joy Zabala and she has some excellent SETT model resources
Student:
- What makes your learners unique?
- We all use technology in different ways, our learners are no different.
Environment:
- Where will your learners need this access?
- What considerations do you need to have for different locations?
Task
- What are your learners trying to achieve?
- Providing a purpose is essential.
Tools
- What solutions fit the requirements?
- Technology that is the right fit.
Evidencing
When assessing it is important to have a plan of evaluating the effectiveness of the Assistive Technologies you are recommending. This helps to adjust the solution where necessary, prove to stakeholders the importance of the technology and to show the learner the progress they are making.
A useful resource to help with gathering evidence is "How do you know it? How can you show it?"
(Reed, Bowser and Korsten (2004))
It can guide you to: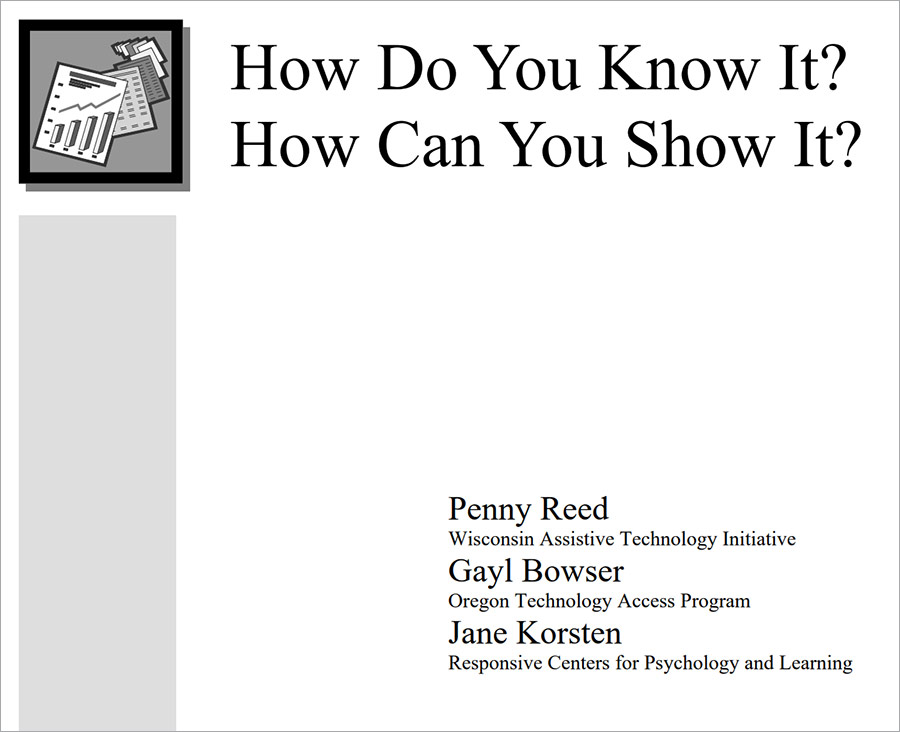 Learner profiles
Profiles ensure that the information taken at assessment is available to all professionals working with the learner. It ensures that activities such and teaching, therapies and independence skills all take into account the learner's specific learning needs.
Once again these profiles can take different forms depending on the context. Both of the following are examples of learner profiles: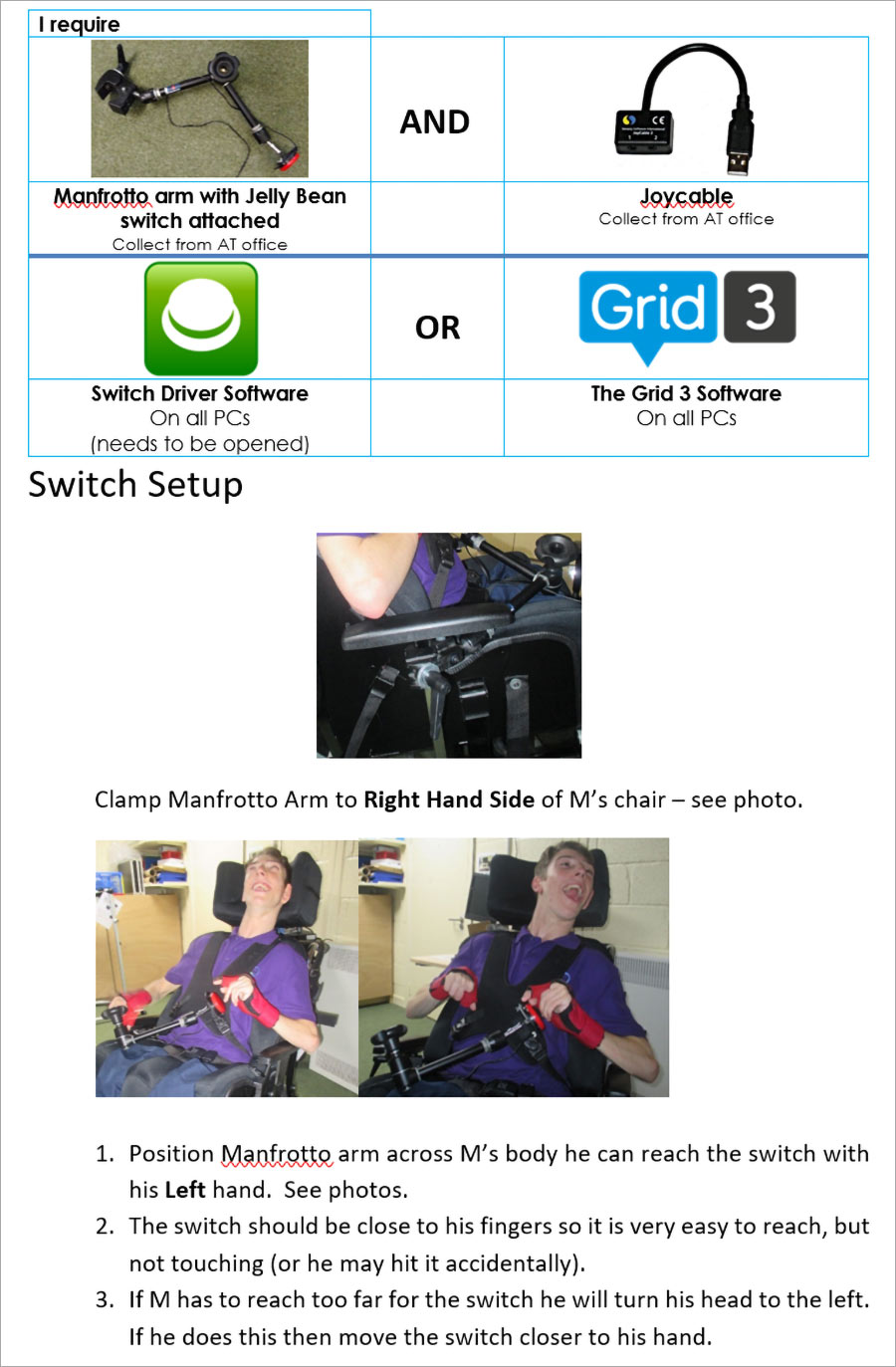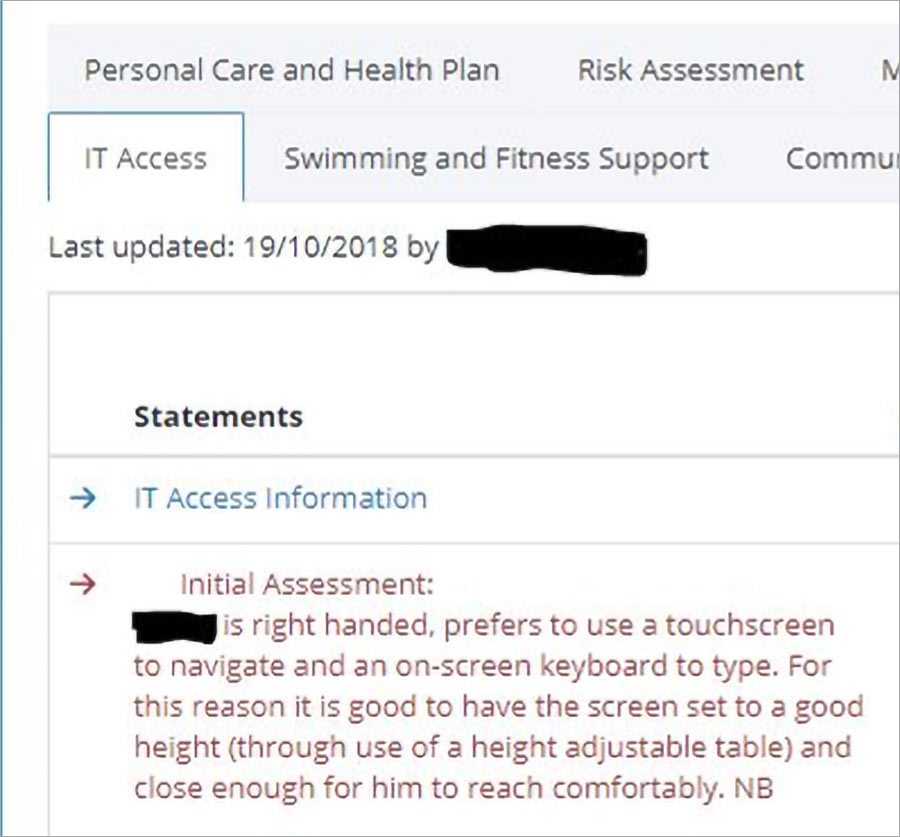 Example Assessment
This assessment was delivered by National Star College as part of their outreach service. Click here to open up the full report.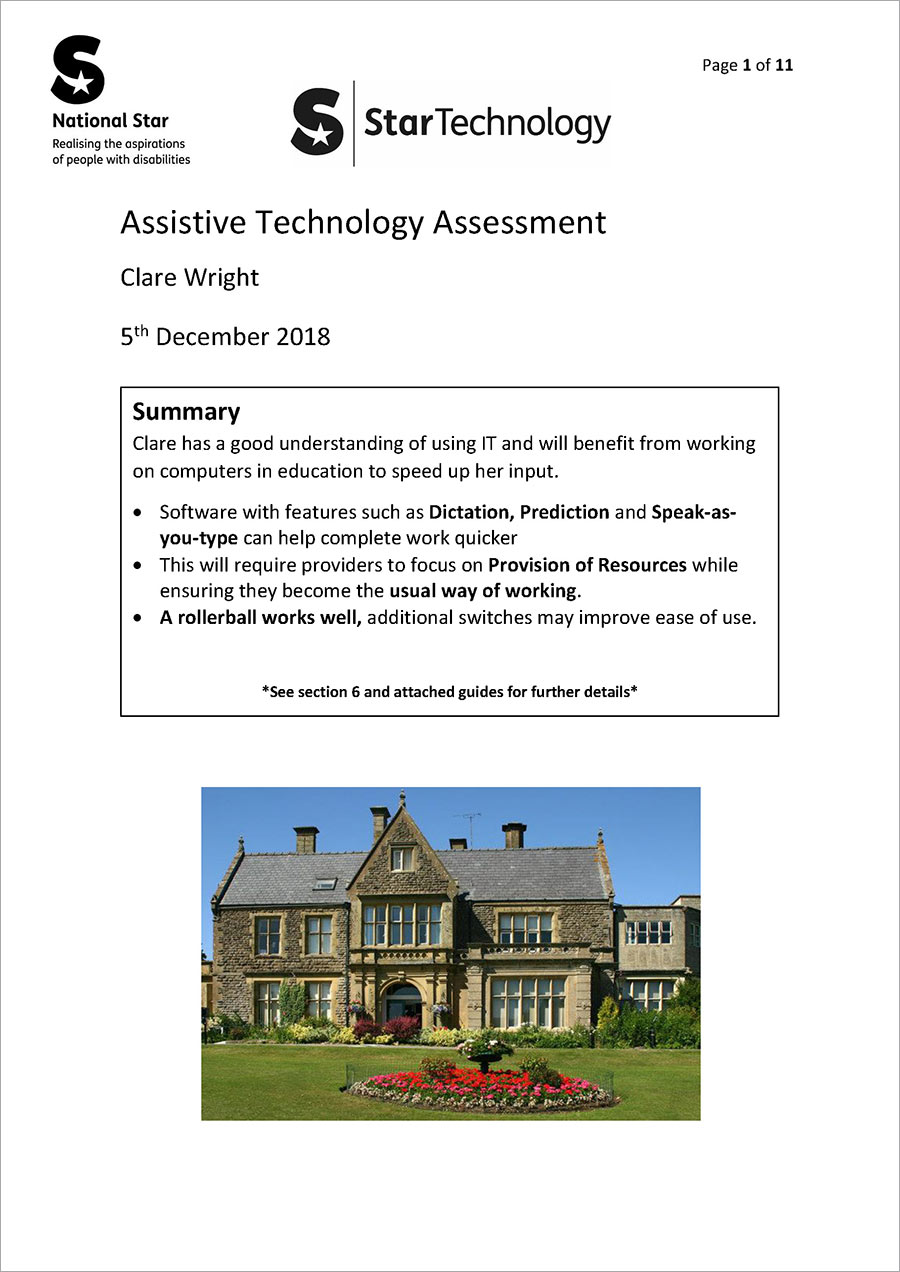 Additional resources
Author profiles